Mission Of The Month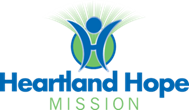 November – Heartland Hope Mission Food Bank
This month's recipient of our giving back campaign is Heartland Hope Mission Food Bank which is a favorite of Doug and Jolene.
Government-funded insurance carriers not included.
Heartland Hope Mission is able to assist many people who are physically hungry, but also those who have spiritual hunger"

Jolene
Heartland Hope Mission Food bank has had over a 46% increase for food requests than they did a year ago"

Doug
Heartland Hope Mission helps working poor families by providing them with some of life's most basic staples including: a week's supply of food, clothing, hygiene items, SNAP assistance, community referrals, and job resources. Heartland Hope Mission is a faith-based organization that also offers Bible studies and prayer.

Mission Of The Month Kunz Chiropractic | (402) 614-5677