Meet the Team at Kunz Chiropractic
Meet Danielle Kunz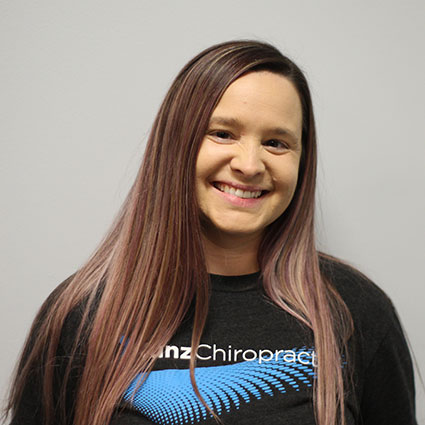 I was born and raised in Omaha. I received my Exercise Science degree from the University of Nebraska at Omaha. My education, as well as my passion for health and exercise, has helped me develop into the worker I am today.
I love my 'job' at Kunz Chiropractic! Interacting with the patients, and learning about their families, is the best part of the job. The checking in and out process becomes a friendly conversation, not just standard procedure.
The family environment here is what makes us different from other chiropractic offices. Being a mother of two, I know the health of my children is very important. I love to see other kids getting adjusted at the office.
I can help with insurance issues, general health questions, scheduling, and just to talk or cry with. I am here for YOU! Check us out and see what you can expect at our West Omaha chiropractic office. Contact us to make your appointment today!

Meet the Team at Kunz Chiropractic | (402) 614-5677