About Kunz Chiropractic
Welcome to our practice! We're not like "typical" doctor's offices. Our environment is caring, fun-loving and considerate of your other obligations. No long waits in our office; we value your comfort and time.
Our Mission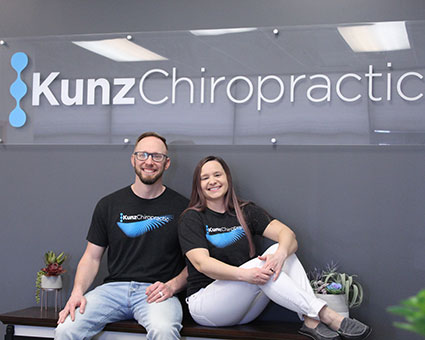 We are on a mission to improve the health of our patients, so they can live their lives to the fullest for the longest time possible.
We enjoy getting to know each patient and want to partner with them to restore and maintain their health for a lifetime.
Bringing Natural Health to West Omaha
Dr. Kunz established the practice in 2006 after moving back to Omaha. Both he and his wife, Danielle, are from the area and wanted to be near family and friends. They also wanted to start a family and have their kids grow up around their grandparents and great-grandparents.
Dr. Kunz loves the practice location. It's very easy to get to and close to the Dodge expressway, which makes it easily accessible from almost anywhere around town. He loves that he is helping his community live healthier lives naturally.
We Help You Live Life to the Fullest
Patients that get the best results in our practice, are the ones who make their healthcare a priority. Most of the time, a patient develops a problem over time due to a build-up of stress or from a traumatic incident. When they decide to do something about it, they want the best outcome.
Patients can achieve success by following their care plan and being engaged with the doctor. All patients respond differently to care because everyone heals at a different rate. For the best results, what you do outside the office is just as important as what you do inside the office.
MEET DR. CURT KUNZ »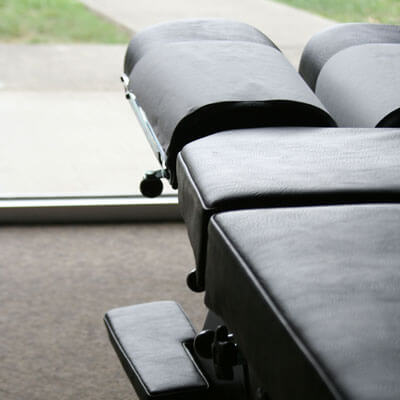 Quality Chiropractic Care
If you want a doctor who will be honest, thorough, personable, and excited to help you then our practice is for you. An added benefit to being part of our practice is the ability to enjoy your experience, while getting rid of the problems and regaining your health. Plus, you'll get all the information you need to stay healthy for a lifetime.
The key service we offer is superior chiropractic care that helps you heal from the inside out. We also offer wellness care and advice that will help you stay healthy for a long time. We want to help you with your immediate concerns, and make changes that will allow you to enjoy life to the fullest.
Questions? We Have Answers!
Patient satisfaction is important to us. You are welcome to bring your questions or concerns to any member of our staff. Contact us for an appointment; we're looking forward to your visit!

About Kunz Chiropractic | (402) 614-5677