Kunz Chiropractic Can Help
At Kunz Chiropractic we are on a mission to improve the health of our patients so they can live their lives to the fullest for the longest time possible. Browse our website to see what sets us apart from other West Omaha chiropractors. We look forward to meeting you soon!
Headaches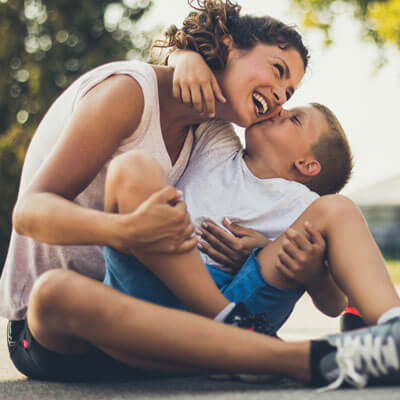 Headaches can really cause someone's day to be ruined. They usually take production away from work or concentration from your day. Headaches are not normal and should not be taken lightly. So many people have come into the office with headache complaints whether they are their primary concern or something they just deal with. I enjoy working with headache patients because the outcomes are usually great and when a person gets rid of a headache problem it really changes their quality of life.
Allergies
Allergies are very common in the Midwest and can wreak havoc on your day or destroy an event outside. Over my time in practice I have had so many patients get relief with chiropractic care from allergies. Once an allergy sufferer myself, it has changed my life to be without allergies. In the morning I would get sneezing attacks for lengths of time and outside would just be a challenge. After I have been on regular chiropractic care my allergies are no more and mornings are great along with being able to enjoy the outdoors. I encourage you if you have allergies to seek chiropractic care and find out if it can help you.
Wellness Care
Wellness care is the most important care. A wellness chiropractic visit gets rid of the stress in your spine so you can stay at your best. I enjoy providing wellness care because it's fun and exciting. I love getting to know my patients personally and to hear what is going on in their life at each visit. It makes sense that once you get your health and function back after having some type of pain or ailment to then take care of your body the best you can to stay healthy for a lifetime.
Knees, Shoulders, Ankles
One thing many people don't know is that chiropractic care can be great for other joints in your body not just your spine. Many times a simple adjustment can bring great relief and help restore an achy joint. For myself it brings great joy to extend the life of someone's joints where they can do activities they thought were lost from their life. It always seems that when you are feeling great you are more likely to enjoy life.
Make An Appointment
Contact our West Omaha chiropractic office to see how we can help you and your family!
CONTACT US »

Kunz Chiropractic Can Help | (402) 614-5677