West Omaha Chiropractor Gets Results
Fast Pain Relief & Long Term Wellness
At Kunz Chiropractic, our goal is to help our West Omaha chiropractic patients create improved health and overall wellness. If you are experiencing headaches, back pain, or allergies, you've come to the right place. Rather than simply treating symptoms, we locate the underlying causes of your health problems so that we can address them at the source.
Don't Live In Pain. Get Well, Naturally!
If you want a doctor who will be honest, thorough, personable, and excited to help you then our practice is for you. The added benefit of being a Kunz Chiropractic practice member is being able to enjoy your experience while getting rid of pain and regaining your health.
What a fantastic atmosphere! They make you feel comfortable and welcome the minute you walk in the door. Dr. Kunz is polite, knowledgeable and very passionate about what he does. Thank you!

Brianna L.
Call our office and begin your journey towards health today!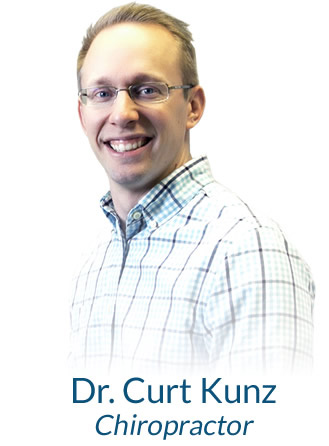 Conveniently located in West Omaha
West Omaha Chiropractor | Kunz Chiropractic | (402) 614-5677